Eye care professionals specialize in understanding how the human eye really works, as well as diseases and conditions that affect your vision – many of which do not have obvious symptoms. Eye doctors know how age and risk factors affect vision over time for young and old, and they understand the benefits and features of corrective lenses including eyeglasses and contacts.
Our Jacksonville optometrists take the time to explain the results of your eye exam, describe your options and listen to your eye care needs. Because maintaining good eye health is an ongoing partnership, we encourage you to ask questions and share your health information, which could be vital to monitoring, diagnosing and treating potential vision problems.
Meet Our Caring Jacksonville Eye Doctors: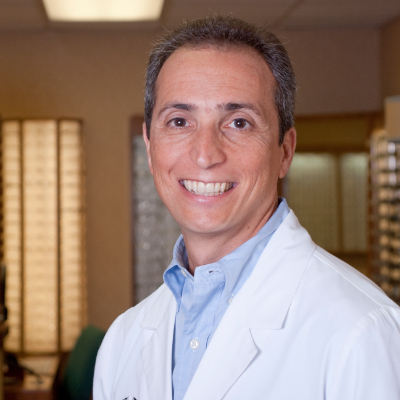 Born and raised in Brooklyn, New York, Dr. Anthony Favale attended The City College of New York, College of Staten Island. He completed medical school at the New England College of Optometry in Boston, Massachusetts. After graduation in 1993, Dr. Favale came to Jacksonville and has been working hard to provide patients a convenient, high quality experience in a warm, welcoming environment. He then joined forces with Dr. Akel and for nearly a decade, Dr Favale, alongside Dr. Akel, had taken an already well respected optometry practice to the next level. After Dr. Akel retired in 2014, Dr. Favale continued to grow and expand the practice to on of the premier practices in Jacksonville. He routinely sees patients from across the southeastern United States for specialty contact lens. In 2017 he brought in his associate, Dr. Herron, and together the practice continues to grow.
Surprisingly, Dr. Favale first started his career as an electrical engineer. He soon realized that he wanted to dedicate his life to helping others and went back to school for optometry. His patients are the first to agree that he made the right decision.
While away from the office, Dr. Favale enjoys spending time with his wife, Sandra, as well as their six nieces and nephews. He enjoys being outdoors and loves hiking and going to the beach. A big fan of the Jacksonville Jaguars and the New York Yankees, Dr. Favale also enjoys watching Formula 1 racing. He can be found out on the race track as a high performance driving instructor as well as an enthusiast. Dr. Favale is also a rocket enthusiast. At least once a month, you'll find him shooting rockets, literally, a mile up into the sky. Quite a sight! Lately he has been hiking around the world, literally. He has hiked in the Andes in South America, over the Inca Trail to Machu Picchu, in Scotland thru the highland along the West Highland Way and numerous trips up and down the Grand Canyon. His most recent trip was through southern Utah's slot canyons backpacking.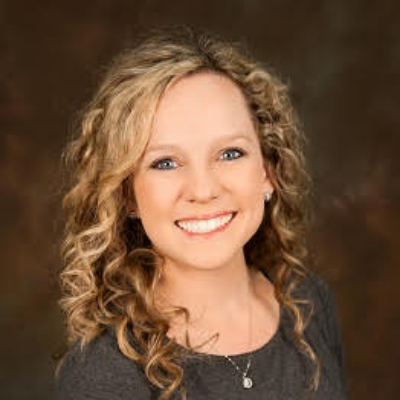 Dr. Leah Herron grew up in coastal St. Marys, Georgia. She graduated with her Bachelor of Science in Health Promotion from The University of Georgia, and then earned her Doctorate from Southern College of Optometry in Memphis, Tennessee where she was awarded the Outstanding Clinician Award. Dr. Herron enjoys performing comprehensive eye exams for patients of all ages including pediatrics, and she is board licensed in the treatment and management of ocular disease, vision disorders and contact lens fittings. Dr. Herron provides care for ocular conditions such as cataracts, glaucoma, dry eye, and systemic diseases that affect the eyes (diabetes and hypertension). In her spare time, Dr. Herron enjoys traveling with her husband, Major, cheering on the Georgia Bulldogs, and spending time with family and friends.